Anitrack
Overview
Livestock production is an important feature in Africa, both in terms of meeting food needs and generating income for small, medium and large-scale farmers. However, many farmers lack the tools they need to prosper and grow, with the majority losing approximately 30% of their livestock each year as a result of undetected diseases.
Innovations like AniTrack are vital to Ghana's future growth. Anitrack provides livestock management software that uses RFID (radio-frequency identification) technology to identify and track the health status of individual livestock. It monitors livestock health and movement and, in the event of any issues, notifies farmers immediately and links them with the appropriate animal services. Ultimately, the product saves farmers hours spent on on-farm management activities and money on their investment.
The Solution
Anitrack started its journey when four young entrepreneurs — Saani Abdul-Hak, Tony Owusu Marfo Winnie Akoko – signed up to take part in the 2017 KIC AgriTech Challenge.
The KIC AgriTech Challenge is an annual competition that identifies young people who are interested in becoming entrepreneurs and provides them with best-in-class business and leadership training. The Challenge aims to drive innovation in agriculture, encouraging participants to spot untapped or new business opportunities in the sector.
As part of the program, the participating teams take part in market research tours. The team developed their new business idea after extensive market research tours and were guided by the findings from the AgriTech Exchange discussion forum. This enabled AniTrack to interact with farmers and other players in the sector, and also make observations of livestock activities in the country.
Anitrack identified an opportunity in the market to provide livestock farmers with technological tools and resources to help protect their investment. AniTrack set about designing smart neck collars and rumen boluses (electronic tags) to monitor ruminant livestock 24 hours a day, 365 days a year.
The team realized that a solution like this would help livestock farmers safeguard their animals in a whole new way — it would enable them to track temperature, rumination, pH, activity and movement patterns. The information and insights gathered by the tracking gadgets would help farmers make informed and timely decisions and improve early detection against diseases and reduce livestock theft.
"We have benefited from invaluable support and training by Kosmos Energy through the KIC program. The collaboration between Kosmos and MEST allowed my teammates and I to understand the livestock industry in Ghana which is actually reflective of what happens in the subregion.  We believe that our solution to the challenges, though not free of charge, will improve the livestock sector, result in healthy livestock and increase income for the farmer."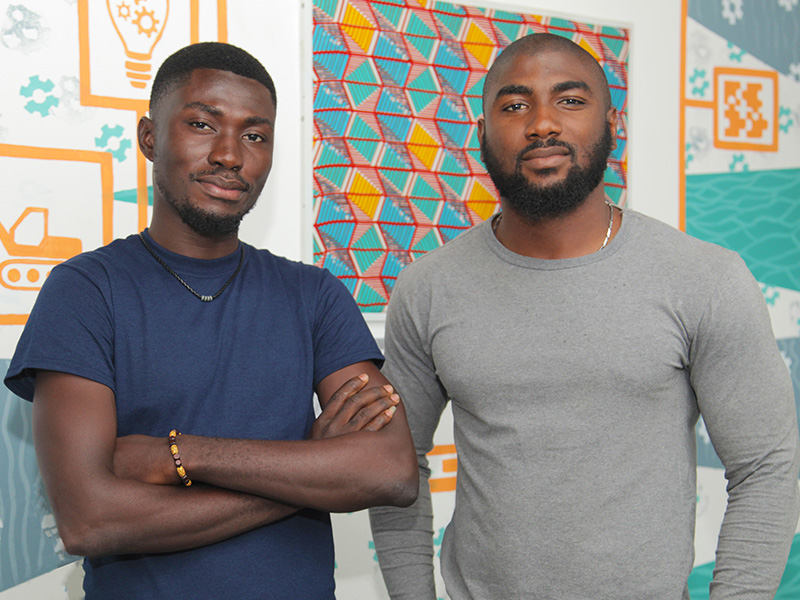 Where they are today
Anitrack is currently in incubation at the Meltwater Entrepreneurial School of Technology (MEST), which provides training, investment, and mentoring for aspiring African technology entrepreneurs. MEST is a partner of the KIC in Ghana, supporting KIC teams to further develop their aspirational business ideas and plans. The training emphasizes confidence, teamwork, presentation abilities, critical thinking skills, and business acumen.
Anitrack is piloting and making improvements to new devices and features. The team has rolled out a lead generation platform called Animartt (www. animartt.com) which has over 27 partner farmers and more than 400 listed livestock and enables farmers to list their animals for sale while creating an easily accessible market for anyone who wants to buy any kind of livestock. It also features a marketplace for quality animal products such and quality beef, mutton, and eggs. AniTrack is expected to launch and go to market in September 2018.