Daadoo
Overview
Anyone walking around Nouakchott, the capital of Mauritania, will notice that plastic waste is a problem impacting the community. Additionally, in certain neighborhoods on the periphery of Nouakchott salinity is a major issue due to the sandy soil and proximity to the ocean.
Noticing the wide availability of plastic waste, Daadoo came up with the idea of combining recycled plastic with building materials to create bricks that are resilient to high heat and airborne salinity. The team uses cut-up plastic waste combined with cement to make bricks for paving roads and buildings walls. The product takes two problems in Nouakchott – plastic waste and salinity – and turns them into a solution: cheap, quality bricks.
The Solution
Daadoo began its journey when Diadie Soumare came up with the idea of using plastic waste as a building material. After hearing Soumare's initial idea, Youssouf Diarra, co-founder of Daadoo, based his thesis for his degree in water chemistry on using plastic bricks to reduce weathering from airborne salinity.
He joined with his university friends SY Aminetou, Oumar Gueye, and Youssouf Diarra to develop the idea. They were especially eager to purse their idea as they all come from Sebkha, a neighborhood in Nouakchott, which is known for its sandy soil as well as its plastic debris.
The team then spent the next two years testing the technical aspects of their innovation. They even entered an entrepreneurship competition 'Le Marathon d'Entrepreneur' in 2017. The team won 'People's Choice,' but the jury thought that their idea was not feasible. They needed a plan to turn their idea into a real product with a plan to create a business.
Enter the Mauritania Innovation Challenge. The team applied in 2018 with the goal of making their business a reality.
The Mauritania Innovation Challenge is a competition that identifies young people who are interested in becoming entrepreneurs and provides them with best-in-class business and leadership training. The Challenge aims to drive innovation in Mauritania, encouraging participants to spot untapped or new business opportunities.
After entering the program with an existing business idea, Daadoo took advantage of the business and leadership training to help them refine their business plan. The program helped them to create a cohesive team and to develop a functioning business structure, a viable product, and an actionable plan for growth and success.
Through developing their insight into the building industry with Mauritania Innovation Challenge market research tours, the business was then able to put their product to the test. Daadoo was able to make changes and improvements to their bricks based on real insight and testing in the Mauritanian building industry.
The team realized that their idea could help solve two problems at once: helping to find a use for plastic waste, and to develop more resilient building materials. Daadoo's business not only helps to improve the environment, but also to improve housing and road construction.
"We participated in the MIC with an idea but without a structured business. After six months of support and coaching through the Mauritania Innovation Challenge, we came to create a functional start-up, and were able to test and improve our products to make them market ready."
Their hard work paid off, and Daadoo finished first in the initial Mauritania Innovation Challenge. The team had turned their idea into a viable and scalable business idea that could positively impact communities across Mauritania.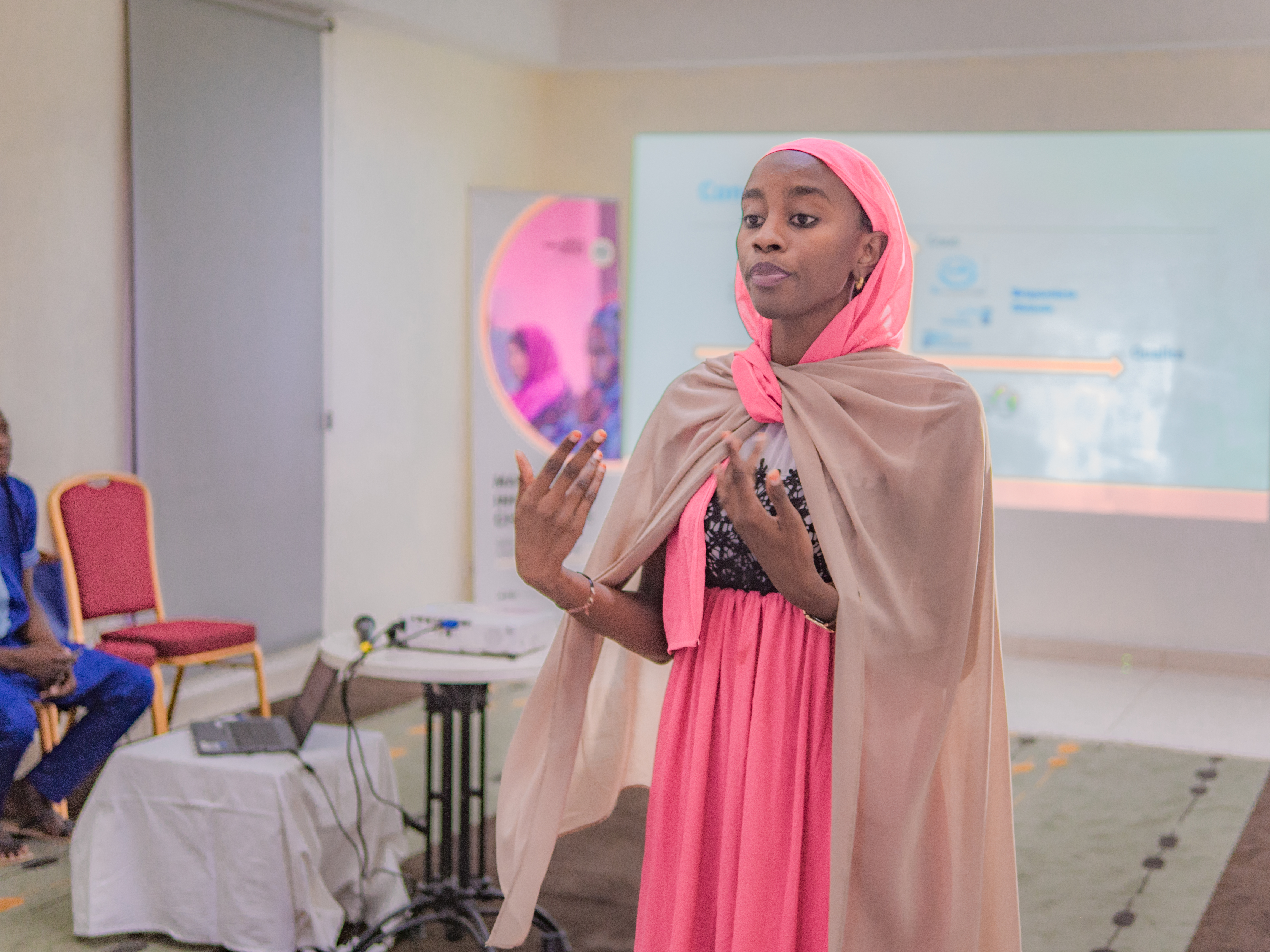 Where they are today
Daadoo was the first-place winner of the Mauritania Innovation Challenge and is currently in incubation at the KIC Incubator, preparing to launch their product to the market. They have joined a network of young West African entrepreneurs with environmental goals and are sharing ideas and solutions. One of the team members even went to The Gambia to exchange ideas with a like-minded entrepreneur.
The team is now working with welders to build their first machines to produce the bricks. They are also pursuing contracts with two companies in the building construction industry. Look for their environmentally-friendly bricks on the streets of Nouakchott soon.