Jappandil
Overview
What if a simple platform existed that could connect farmers with qualified agricultural experts, service providers and materials needed to improve farming practices and facilitate access to the latest innovations?
Jappandil is that platform. It is designed as a one-stop-shop that allows farmers to access the best agricultural service providers. Farmers share their needs, and Jappandil then solicits and assesses bids from different service providers. The platform chooses the three best bids based on criteria chosen by the farmer and presents them back, radically simplifying and speeding up the process of bringing in external providers.
It was through the KIC Senegal Start-Up Accelerator 2019 that Jappandil was honed as a business. Thanks to direct business advice from experts in the sector, as well as personal mentoring and coaching, the Jappandil team realised that the initial power of the platform didn't lie in years of time and tens of thousands of dollars building a highly technical platform – it lay in the knowledge and expertise of the founders. It was their networks of contacts in the sector, and understanding of farmers' and suppliers' needs that would generate value and a viable business. Taking inspiration from successful ventures in other sectors, the initial iteration of the platform is now entirely built on an email mailing list!
The Solution
Despite this apparent simplicity, having completed the KIC in June 2019, Jappandil has already established a network of service providers in Senegal, and onboarded its first customers via its mailing list landing page. Take a look here!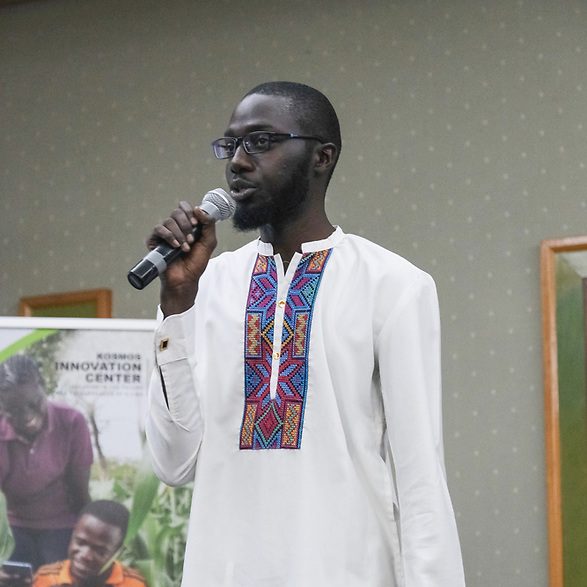 Where they are today